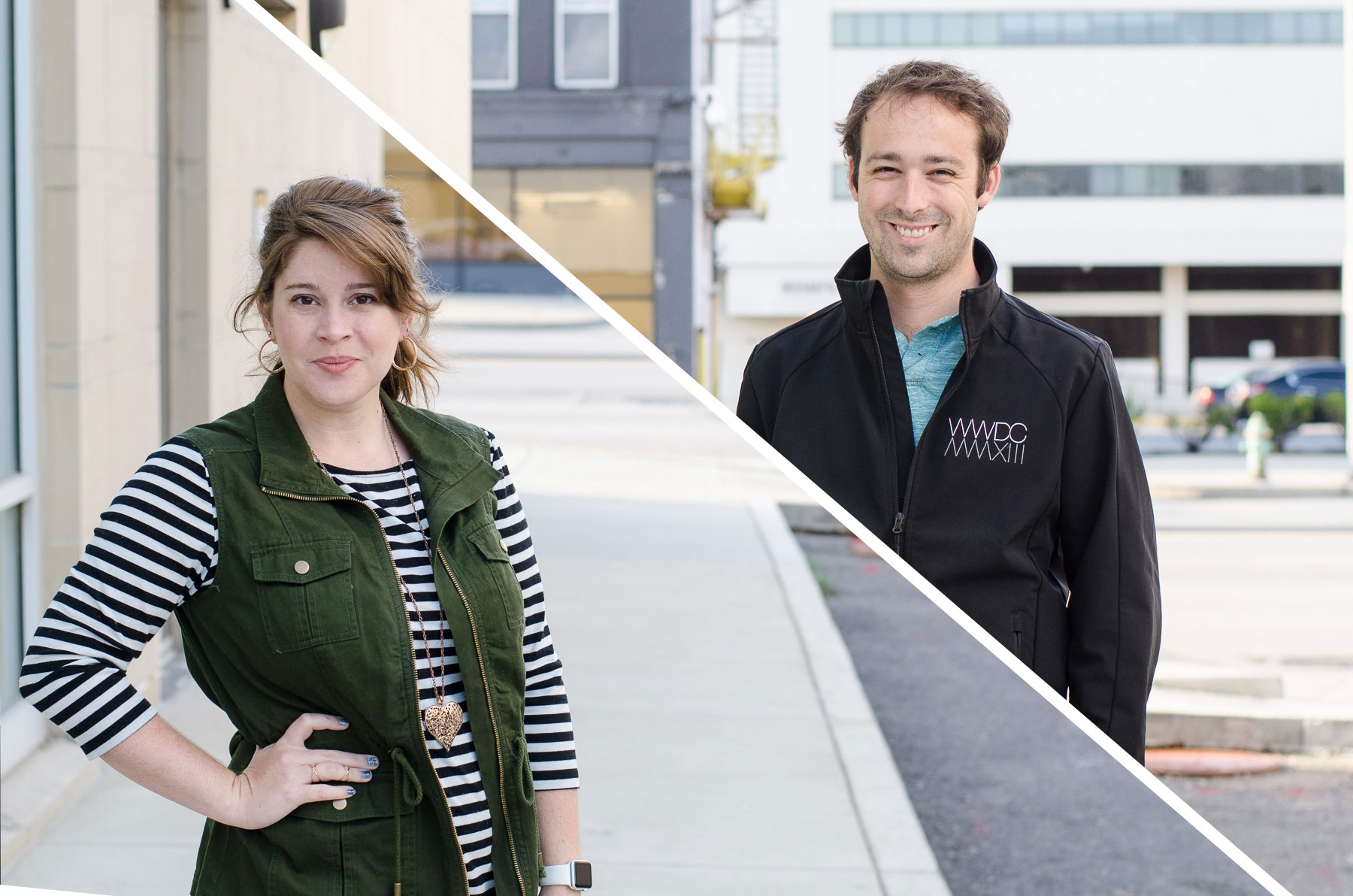 Your Business Software Solution
With hands-on support and strategy to keep you from feeling stuck. 
Gorgeous Design
You've got an idea in your head but describing it isn't your strength, working together we will guide you through the process so that we can bring your idea to a gorgeous design while strategically meeting your end user's needs. 
Development
Whether you have a website project or a complete online project we are here to develop your project and bring that idea to life. 
Support
We know that when a project is done it's never truly done. That's why we offer our clients ongoing support and maintenance contracts so that you always have access to us in case anything arises or you have more questions. 
Software Development
All projects are quoted based on the feature set and skills needed. 

Projects include a limited number of bug fixing hours post-launch so you aren't left alone at the end of a project 

We are more than happy to sit down with you and discuss the features and limitations of your project idea for free. 
Custom Website Development
Access to All Themes

Perpetual Theme Updates

Premium Technical Support

Access to All Plugins

Layered Photoshop Files

No Yearly Fees
WordPress Website
Questionaire to define and clairfy content 

30-minute strategy call

Template based up to 3 pages 

Up to 3 hours of bug fixes post launch included

Ready for launch 4 weeks after the start date*

Hosting

Custom feature development

Maintenance Package

Blog 

Domain Name
Ongoing Maintenance
up to 2 hours of bug fixes 

software updates (server, WordPress, or Plugin upates as necessary) 

Premium Technical Support

Annual Payment Discount Available
Frequently Asked Questions
When is your next opening?
We are currently booking projects for Spring 2018. This does not mean that you should wait till then to get in touch with us, this is because we typically like to review your project vision discuss any technical concerns and get you started on gathering all the documents necessary to hit the ground running when your project start date arrives. We will always set  project start dates out 1 – 2 months to give us plently of time to get paperwork, payments, and anything else required to start your project together. 
We know that you are excited to get started on your project which is why we have a great client onboarding workflow that helps walk you through gathering all the materials and getting your project rolling. 
What is working with Abyte like?
A typical Abyte project works like this…. 
You send us an inqury email and we set a meeting (either in person if you live in the Indianapolis area or through a video meeting software) and discuss project details, timeline, and technical concerns. If this sounds like a great fit for both of us then we will discuss project start dates and when materials are due from you. Materials could include website copy, existing branding documents, or data. 
After we get a timeline in place it's time to book your project. We will send over a contract and invoice for the first payment (required to book your project) and this gets the ball officially rolling. 
You'll then get a welcome email from us outlining all the materials your project requires so that you can gather everything and be ready to hit the ground running! 
It's the project start date! You'll have recieved a rough outline of the timeline we are following for your particular project including when you should expect to see milestones from us as well as when your feedback on our work is due. 
We will have meetings through out the project to check in with you and make sure everything is operating smoothly. If we are operating on a milestone payment plan you will recieve the appropraite invoices throughout.  
As we near the launch date of your project we can work with you on a launch timeline and a marketing strategy to make a buzz around your launch if needed. We will also start the testing phase of any development project where we launch to a testing server to work out as many bugs ahead of time as possible.  
It's launch day! We've done it you will have made your final payment and we have launched your project. It's time to celebrate! 
Your project will come with a limited number of bug fixes and post launch support hours that you can use in the first 30 days of launch. 
You can also add on a maintenance pacakge that allows you ongoing support at a monthly fee so that you always have access to us going forward…because we know things always have hiccups and we want to provide you a solution for quickly fixing anything that pops up. 
What if I don't know all the project details yet?
That's ok, we know that sometimes a great idea is early in its conception and we want to support you through making the technical decsions early in the process to avoid any issues later. Go ahead and schedule your inqury meeting so that we can start the process for your project. 
Do you do offer payment plans?
We do. We offer different payment plans depending upon your project. 
Custom sites & development are quoted based on an hourly rate and payments are either divided into a 50% retainer to start and a 50% final payment to launch your project. OR larger projects are divided into milestones and a payment will be due at each. 
WordPress template sites require 50% retainer to book your project and the remaining 50% is due before the site is moved to the live server. 
Don't Be Shy
If we didn't answer all of your questions, feel free to drop us a line anytime.