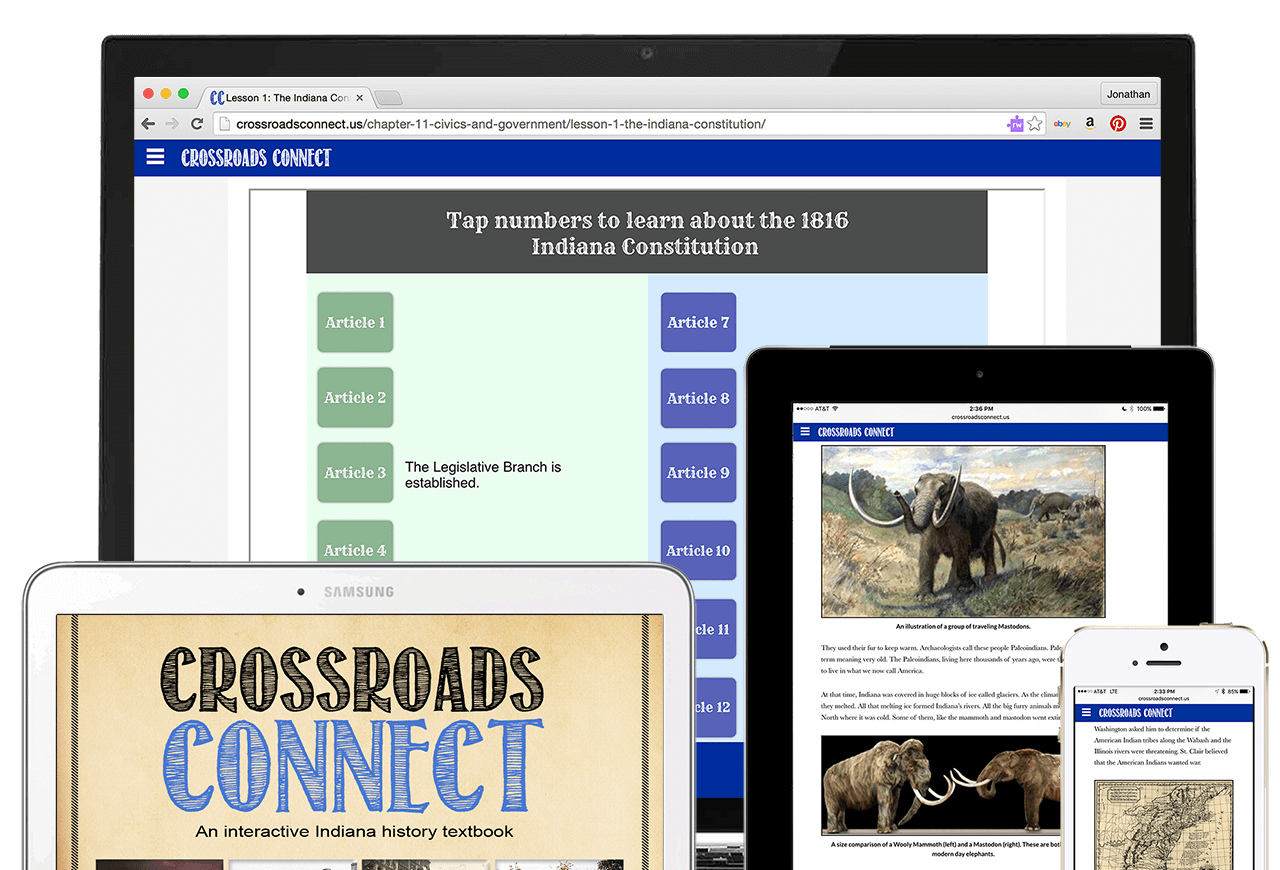 The Challenge
Ball State University approached us to handle the ongoing maintenance and updates to the Crossroads Connect system. Crossroads Connect is the 4th-grade Inaiana history text book which is completely digital. We needed to help maintain a flexible system that would also be stable for many students across the state of Indiana to use during the same period of time.
The Solution
Crossroads Connect is built upon the CMS of WordPress making the handling of text entry, user accounts, and content managment a process of extending the functionality that was already in place. We handle updates to the server, database, and WordPress install.
Flexible Learning in the Classroom
Mobile
The challenge of creating and maintaining a digital textbook used state wide is creating a design that could work on a variety of devices since all schools create their technology plans separately.
Build for Flexibility
Late last year we were asked what the system would need to be able to add in a 3rd-grade edition of the history text. Since the WordPress platform is already built for flexibility we only needed to make minor adjustments to our extended features to add in another layer of text with out a major system overhaul.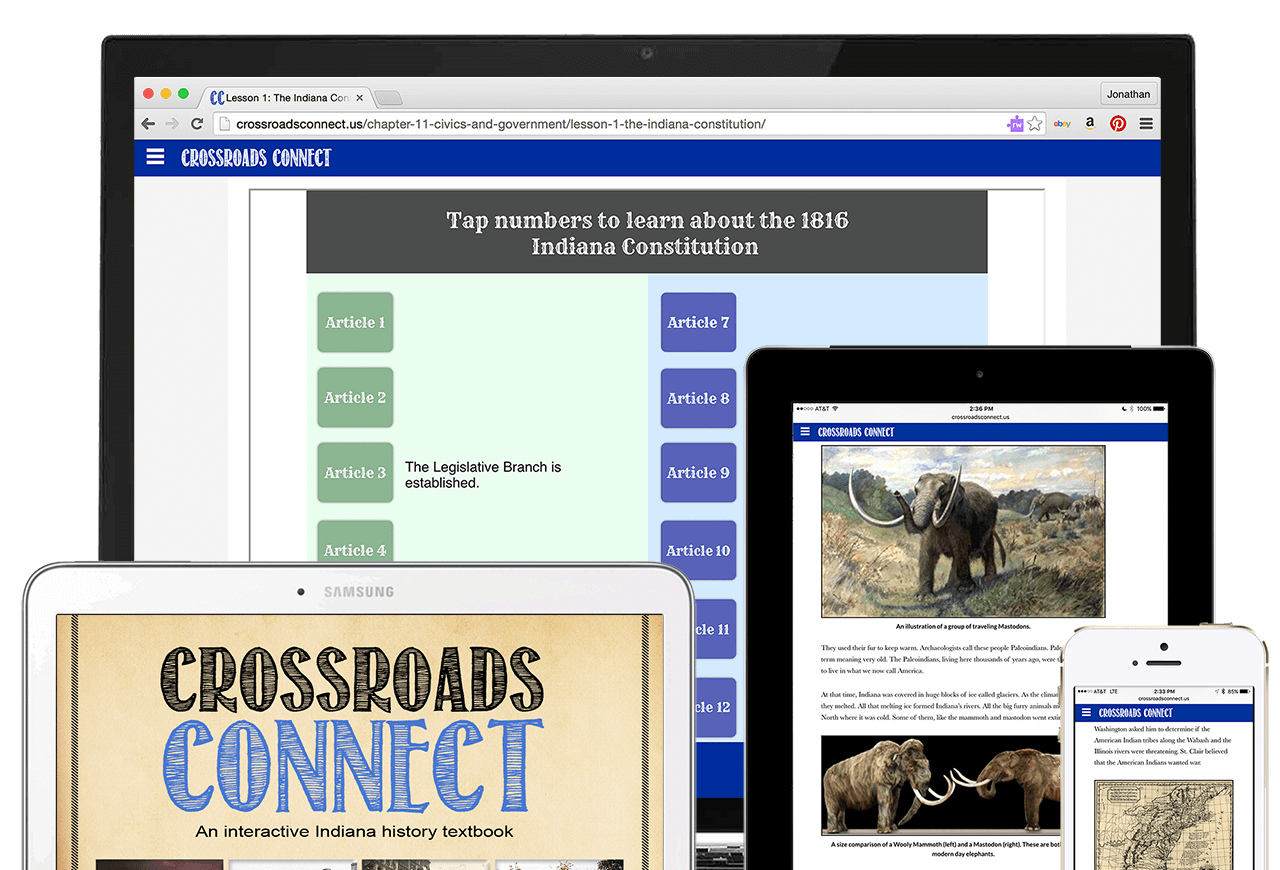 Interested In Working With Us?